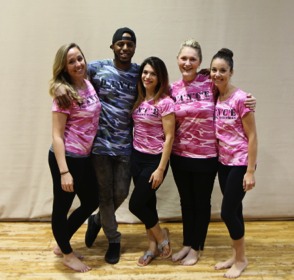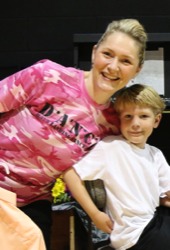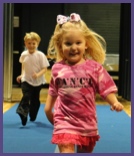 Holly Tyree,

Owner / Director / Teacher
Variety I, II, III, Ballet, Adult Ballet,
Contemporary, Next Step, Pointe


Welcome to Mays Landing Dance Works. A little bit about myself...I've been dancing since the age of 4 and my life long dream was to be a dance teacher. Not only am I a dance teacher but also the proud owner of a wonderful studio called Mays Landing Dance Works since 2010. I enjoy every minute of teaching, getting to know my families and am able to say that I love my job...it's been a dream come true.

I have a BA in Dance from Douglass College of Rutgers University. After college, I performed and taught dance throughout North Jersey, CT, & NYC. I then couldn't wait to settle back in my home area of South Jersey.

As a parent of a 7 year old boy & 3 year old daughter, my perspective on teaching is more passionate, understanding of a child's needs, and very nurturing...I know that every child learns differently.

I can't believe I've been teaching dance for more than 17 years now!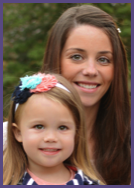 Misty Aspenberg

Ballet, Variety II/III, Next Step, Junior Company
Miss Misty has been a dancer at Mays Landing Dance Works since she was 12. In her high school and college years she was a student teacher at the studio and has been a substitute dance teacher since 2010. During that time she became certified in Pilates and Zumba. Misty continues to take ballet class with Miss Holly in the Adult Ballet class, in which you saw her dance beautifully on stage starting in 2014. She is so excited to be teaching for the fall 2017.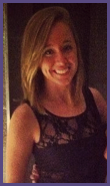 Erica Klickovich
Senior Company, Ballet, Tap, Jazz, Next Step
Miss Erica started dancing at age 3 and has enjoyed it ever since. Her background in dance is ballet, tap, jazz, and lyrical. During her teenage years, her home studio led her to many competitions in jazz and lyrical technique. While attending Rowan University, she received her BA in Communication Studies and a minor in Dance. She joined the MLDW family in the fall of 2013 and we've been so pleased to have her.

Erica's personality is such a hit with the students and staff, that everyone who meets her, immediately smiles.

'I have only just begun teaching dance last year, but being apart of the MLDW family has helped me to realize how passionate and excited I am to continue to teach! I hope that your children will enjoy my classes and learn as many fun things from me as I do from them!'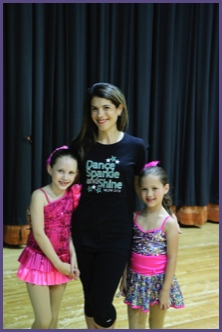 Danielle Wagner

Acro


Miss Danielle has had a passion for tumbling since she took her first gymnastics class at age 3. She was a competitive gymnast at The Gymnastics Academy in Cherry Hill for most of her childhood. She competed in levels 5, 6, and 7 at The Gymnastics Academy and then went on to compete in levels 8 and 9 at Jersey Jets Gymnastics in Mount Laurel. In addition to gymnastics she was also trained in ballet for several years. Miss Danielle was also part of the competitive cheerleading squad in high school at Bishop Eustace Prep School.


Miss Danielle taught preschool gymnastics classes at Jersey Jets Gymnastics. She began teaching the Acro Jazz classes at Mays Landing Dance Works in September 2013. She is dedicated to helping our dancers achieve their acrobatic goals in a safe and fun environment.

Jordan Wooding

Hip Hop
Who is Jordan Wooding? He is an eccentric New Jersey raised 25 year old that has always loved entertaining since the age of 5. He knew he wanted to dance. What was his dance of choice? Tap!...he began training at Atlantic City Dance Theater, with Pattie Harris. After winning competitions, performing for a Broadway tap festival in NYC and meeting his tap idols Savion Glover and Gregory Hines, Jordan later ventured into Jazz.

While in high school, Jordan majored in dance and studied modern, tap, jazz, hip hop and ballet. After graduating he continued with his hip hop which helped him open for music artist such as Trey Songz and Lil Wayne. When not listening to music or choreographing for Mays Landing Dance Works, Jordan enjoys arts & crafts which include clothing design.

Jordan's been with MLDW since 2011 and things are only going to get better :-)