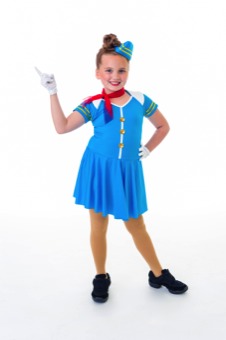 - Tuition is due the first week of the month

- Payments are made by
exact cash or personal checks

- Place payments in the 'Grey Drop Box' next to the front desk
or
- Mail your payments


Please pay tuition on time, this is
STRONGLY URGED.
In order for us to keep accurate records,
pay tuition the 1st week of the month.



Registration Fee
September 2017-May 2018

$30 after 9/1

Each sibling $10.00

Registration Fee is non-refundable
Tuition Policy


- Tuition payments are based on a yearly program from September 2017 thru May 2018

- Tuition payments are due the
1st week of each month

- There is a grace period until the 10th of the month: $10 late fee if paying after the 10th

- Acceptable payments: cash & check ONLY
(sorry no credit cards)

- 9 Equal payments for the dance year (May is the last payment)

- Returned check fee is dependent upon the rate of your bank & MLDW fee is $15

- Make checks payable to MLDW & include the student's name on the memo line

- Registration fee is non-refundable

-If your child drops out or is asked to leave the dance studio in the beginning of the month & you have already paid for that month's tuition, you'll be issued a refund for ONLY that month's tuition. If the child has attended more than 2 classes within that month, there is no refund.
Tuition Rates
2017-2018

Per monthly basis

~each class meets
once a week~

1 class ... $46
1.5 classes ... $72
2 classes ... $86
2.5 classes ... $112
3 classes ... $121
3.5 classes ... $142
4 classes ... $156
4.5 classes ... $178
5 classes ... $186
5 + classes Unlimited ... $196


If you take more than one class per week, there's a price reduction and/or sibling price.

Example: 1st child takes one class = $46, 2nd child also takes one class..the 2 classes price = $86 instead of $92 (you save $6).

Recital Costume Policy
In our annual spring recital, the dancers wear costumes. These costumes are chosen by the teacher & director of the dance school. Each class is asked to participate in the recital, therefore wearing a costume. The price of costumes range from $55-$75. Costume Deposits are issued to all students the first week of November. Costume Deposits are non-refundable and costumes cannot be cancelled. Only the changing of sizes can the costume be exchanged. We add 2-3 inches to all students to allow for growth. It takes 3-5 months for costumes to be delivered.

Tights & hair accessories are included for most costumes

Fee: $30 per class costume deposit,
or some classes may have 2, then it's $60

ALL COSTUME DEPOSITS ARE DUE IN NOVEMBER

Remaining balance: due February

When costumes are handed out at the end of April, all balances (tuition & costume) must be paid in FULL. The only open balance allowed is May Tuition. No exceptions.